We are Serving Indoors and at our Waterfront Outdoor Patio | Take Out Service
Monday –
Sunday 11:00-9:00
Our Menus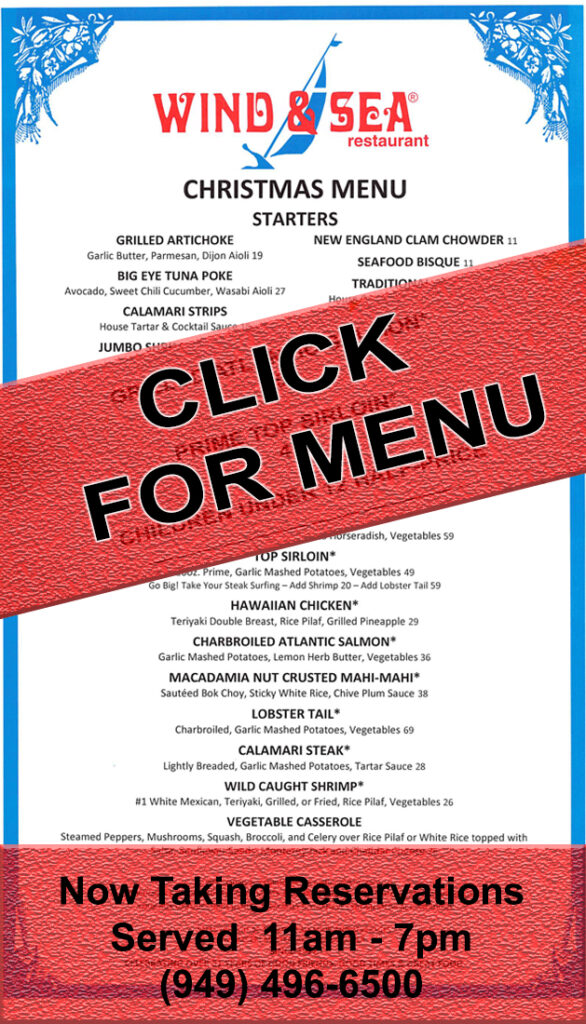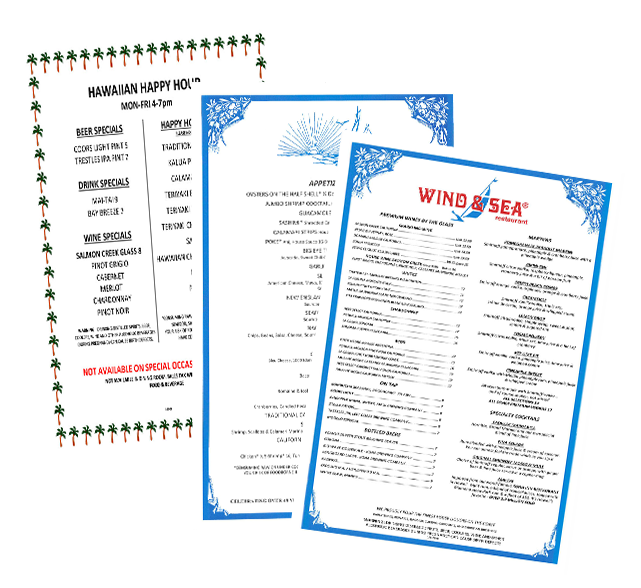 About Us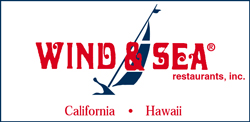 We of the Wind & Sea Restaurants are committed to excellence. We are relentlessly concerned with quality. Since 1972 our attention to quality has become a time-honored custom. Experience this long-established tradition of hospitality at any of our restaurants and enjoy!
Robert Mardian Jr. / Founder & CEO
Hours
Monday – Thursday 11:30-9:00
Friday-Saturday 11:00-10:00
Sunday 11:00-9:00
Wind & Sea Features:
An abundance of outdoor seating puts guests in the perfect spot to soak in panoramic harborside views and nosh on a wide variety of delicious seafood fare.
Wind & Sea began as a limited-menu prime steakhouse in 1972 and has evolved into one of Southern California's premier restaurant destinations for Pacific Rim fusion cuisine.
Bearing a name apropos for a waterfront restaurant surrounded by water on three sides, the restaurant serves up fresh fish and warm hospitality with a backdrop of…
you guessed it: wind and sea.
There are up to 10 fresh-catch selections offered daily. A house favorite is the macadamia nut-crusted mahi mahi. Blessed with 180 degree views of the Dana Point Harbor, Wind & Sea affords landlubbers unparalleled al fresco dining on the Pacific. With enthusiastic service to match its spectacular setting–which now includes fireside dining on its newly expanded outdoor patio–and delectable offerings like the house specialty Mai Tai, over 2.5 million served, imported from its sister restaurant, the Kona Inn, and its fantastic martini menu, the Wind & Sea bedazzles well beyond sundown.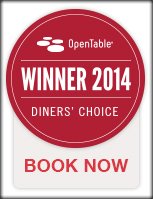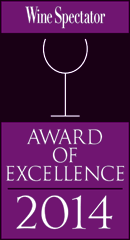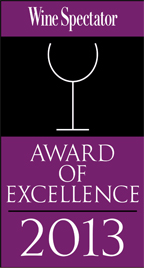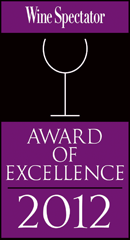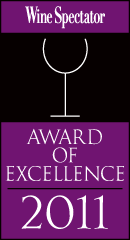 Questions? We'd love to hear from you.